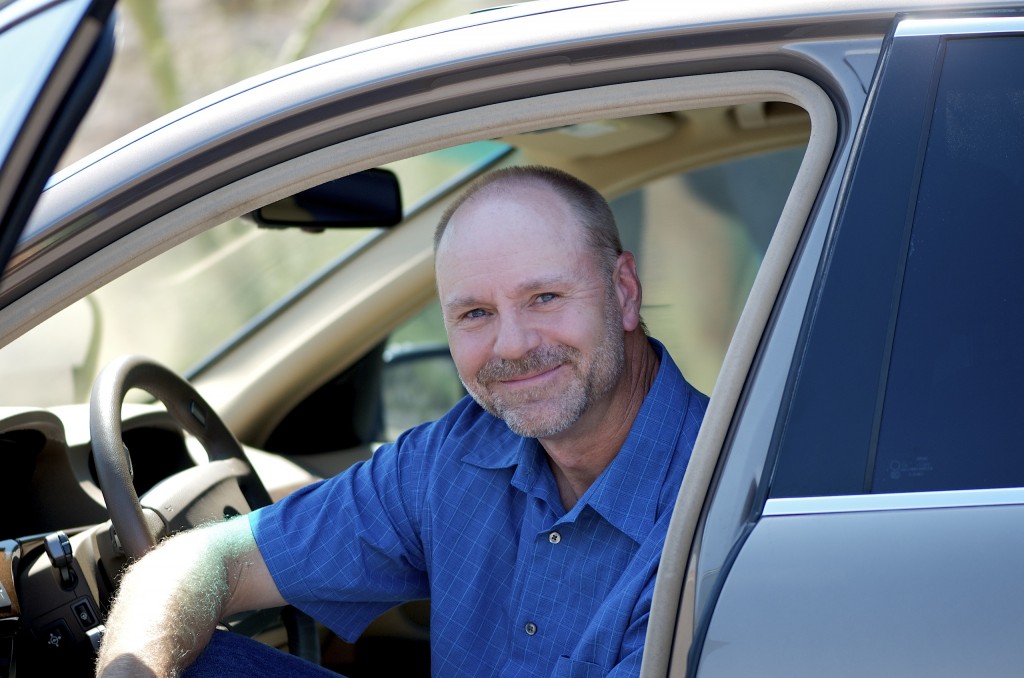 Qualifications
GM Award of Merit 1993–1995
Certified Notary Public
Served on GM National Advisory Board
Thirty years in the automotive industry
Local community involvement since 1991
Licensed auto broker with the Arizona Department of Transportation, Motor Vehicle Division, License Number L00011796.
After graduating from Penn State University in 1984 with a degree in engineering, Dave was hired by Nissan Motor Corporation as a district manager, working with dealerships across the country on improving their customer service. During his time with Nissan, Dave worked with some of the largest dealerships in the country. His district consistently had a large number of dealers with the highest Customer Satisfaction Indexes (CSI) in the country. Four years later, Dave accepted a position at a Phoenix area General Motors dealership as Service Manager and Director. During eight years there, he earned three GM Awards of Merit for outstanding customer service. Dave was also selected to serve on the General Motors National Advisory Board.
During those twelve years in the automotive service industry, Dave noticed that most people did not enjoy the experience of buying a car. He believed that most people would rather work with a professional agent who would protect their interests, rather than walk onto a dealer lot and subject themselves to uncomfortable situations that often would leave them wondering if they paid more than they should have. The desire to provide a valuable service to individuals and businesses inspired Dave to venture forth as an entrepreneur and establish VPS.
More than seventeen years later, VPS has hundreds of satisfied clients. Almost one hundred percent of the business is generated by repeat client and personal referrals. Dave provides hands-on, personalized service to each and every client. The service is customized to meet the needs of the client. 100% satisfaction is always his goal. » Learn more about Dave's services.
Community Involvement
Dave strongly believes that it is a privilege to give back to the community.
Soon after Dave relocated to the Phoenix area in 1986, he became involved in giving back to the community. Dave has been a Big Brother with Big Brothers Big Sisters of Central Arizona since 1991. Since then, Dave has been a Big Brother for five young men. His involvement in this organization naturally led him to work with other mentoring organizations across the country in training adults to work with at-risk youth. When he's not with his Little Brother or his wife Tara, Dave often spends his free time coaching individuals in goal-directed behavior, critical thinking skills, and personal responsibility. Dave and Tara also enjoy participating in fundraisers for charities and non-profits they support. He has combined his passion for marathon running with raising money for worthy causes. He has trained for several marathons with Team In Training, raising thousands of dollars to benefit The Leukemia and Lymphoma Society. Most recently, Dave assisted Big Brothers Big Sisters of Central Arizona in creating their first marathon-training program called Marathon for Kids' Sake. Dave strongly believes that it is a privilege to give back to the community.
Business Opportunity
Dream of being your own boss?
Vehicle Purchasing Service (VPS) may be your opportunity to do just that. Learn how to provide a valuable service. Start off with people and businesses that are connected to you and your communities. You can "keep your day job" while building your customer base. Work during your extra hours and make extra income. Your fee and your volume will determine your added monthly income. Make a one-time investment and learn how to assist others in purchasing, leasing and selling vehicles. Benefit from VPS's years of experience in the automotive business.